Center Yourself
Locally, we call this area the Triangle thanks to the points between Raleigh, Durham and Chapel Hill.

At the center? Hub RTP.
---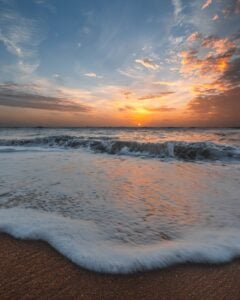 Come experience four seasons.
Add the beach two hours away and the mountains within three – your weekends will never be the same. Want to stay closer? Enjoy 7,000 acres of nature in Research Triangle Park or choose between the three growing cities, just 20 minutes away.
One of the top places to live in the country.
The Triangle is one of the country's fastest growing regions, with a cost-of-living index that is lower than the national average.
---
#1 America's Best Place to Live

Bankrate, 2022
#2 Top U.S. City for Affordable Homes & Year-Round Weather

PropertyShark, 2021
#4 City for Best Quality of Life in the World

Numbeo.com, 2021
Connectivity, at your pace.
Connect by air.
10 minutes to RDU International Airport, Hub RTP offers connectivity that lets visitors and residents savor the region at their own pace.
RDU International Airport is serving 62 nonstop destinations, including five international destinations

2022
#3 Top City for Large Airport for Traveler Satisfaction

JD Power, 2021
Raleigh-Durham International Airport is the best connected medium-sized airport in the nation

Massachusetts Institute of Technology
Connect by ground.
Adjacent to I-40 and NC-54, plans for a future-forward, multi-modal system at Hub RTP are underway. GoTriangle Regional Transit Center (RTC) is the connection point for regional and local bus routes. Employees in RTP can take transit directly to RTC and use RTP Connect, a program offering subsidized Uber and Lyft rides within the Park to reach Hub RTP from their workplace.
3rd Best commute in top 50 U.S. metros
#5 Top State in the Nation in Highway Performance & Cost-Effectiveness

Reason Foundation, 2021
#10 Best City for Commuters

Clever 2022